NHK announced the song list for the 73rd Kohaku Uta Gassen (Red and White Singing Contest) on New Year's Eve (7:20pm-11:45pm).
Uta, the diva character from the hit animated film "One Piece Film Red," will perform "New Era".
 Uta, who will appear in the red group, will be the first anime character in the program's history.
As in the movie, Uta's voice is sung by Ado (20), and her performance on the day of the show will be the center of attention as she will give a special stage performance that can only be seen in Kohaku.
 At the press conference announcing the contestant singers, Ado commented through the station, "I am truly happy that you, who continue to shine as a diva, will be on this stage this time," and congratulated Uta. I hope your performance will brighten up our 'now' on the day of the competition.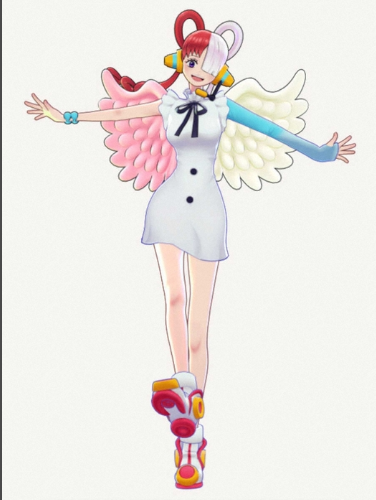 "ONE PIECE…," which was released in August, has become the ninth highest grossing film of all time, grossing 18 billion yen, and along with its popularity, the seven songs sung by Uta in the film have also become hits.
In particular, the theme song "Shinjidai" (distributed in June) became the first Japanese song to reach No. 1 on the global charts of Apple Music, a major music distribution service.
The number of views of the song on subscription services (unlimited subscription) exceeded 200 million, double the hit benchmark, making it one of the most popular hits of the year.
 This year's event will be held at NHK Hall, which has undergone renovation for the first time in two years.
This will be the first time in 19 years that a tangible audience will be held at NHK Hall.