The "Nico Nico Cho-Conference 2023," one of Japan's largest cultural festivals, was held at the Makuhari Messe in Chiba Prefecture on April 29-30, with 118,797 visitors over the two-day period.
 Held every spring since 2012, the event is user-driven and takes place both online and in real life, based on the concept of "recreating everything (approximately) in Nico Nico on the ground. In addition to enjoying booths specializing in singing, dancing, gaming, anime, manga, and more, one of the highlights of the event is the cosplay area, which attracts many cosplayers.
 Russian-born cosplayer Saya Scarlet, who cosplayed as "Hatsune Miku" on the first day of the event, also performed on the runway of the World Cosplay Summit stage in the "Super Cosplay Area. In the past, she also appeared on the Tokyo TV interview program "What are YOU doing in Japan?" and sang a Hatsune Miku song, which attracted a lot of attention. We asked Saya what kind of anime and manga she likes and what she likes about Japan.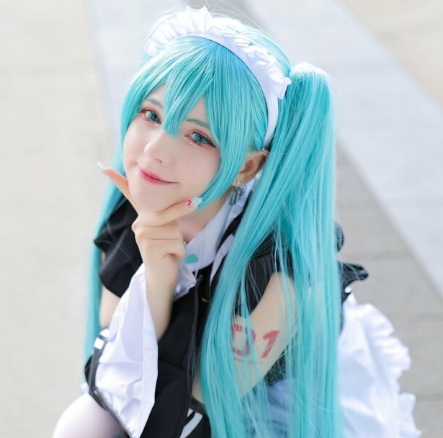 Her favorite word is "yabai"
Is this your first time at the "Nico Nico Ultra Conference"?
Saya: This is my first time. I saw a little bit of the "Goddess of Victory: NIKKE" booth and it was really interesting!
You are a fan of anime and manga, right?
Saya: Yeah, since I was 10 years old.
─ What kind of works do you like?
Saya: Right now "Made in Abyss". It's very interesting!
─ How did you learn Japanese?
Saya: I started going to a Japanese language school in March. I finished learning hiragana and katakana, and next month I will start learning kanji.
Saya ─ Do you have a favorite kanji?
Saya-san I don't have one yet (laughs). Kanji seems to be really difficult….
Saya: Do you have a favorite word?
Saya: "Yabai"! (laughing). I think it's great that you can use "yabai" when you're scared and when you're cute.
Finally, what is your favorite thing about Japan?
Saya: The quiet and calm mentality of the Japanese people and their characters. And I like the way they preserve and protect their culture. Of course, I find the culture interesting as well.