On August 13, "ONE PIECE FILM RED" held a stage greeting at Marunouchi TOEI in Tokyo to commemorate its release. According to Toei, the distributor of this film, which opened on August 6 on 495 screens nationwide, the first screening on the eighth day of its release surpassed 5 billion yen in box-office revenue and 3.6 million viewers. It is expected to surpass "ONE PIECE FILM Z" (2012)'s box-office revenue of 6.87 billion yen and to break the series' all-time record.
In addition to Mayumi Tanaka, who plays Luffy, Kazuya Nakai, Akemi Okamura, Kappei Yamaguchi, Hiroaki Hirata, Ikue Otani, Yuriko Yamaguchi, Kazuki Yao, Cho, and Katsuhisa Houki, 10 voice actors from the "Straw Hat Faction," including Kaori Nazuka, who plays Uta, the heroine's diva, and Kaori Nazuka, who plays the heroine Uta, and Kenjiro Tsuda, who plays Gordon, were also in attendance.
 Tanaka said, "It's really amazing! Tanaka was excited to see the "other dimensional" progress that never stops. As the original serialized story embarks on its final chapter, Tanaka said, "I've been saying for 23 years that I would be the pirate king, and I still haven't become one. I still haven't become the pirate king. Can I really become a pirate king? He then asked with a laugh, "Can I really become a pirate king? 
I heard that some of you have been to the theater many times, and I am happy to be on stage today with the Straw Hat crew," said the delighted Nazuka, who was chosen to be the film's heroine. Starting with its release in France, the film will be screened in Taiwan, Hong Kong, and Thailand. "I can't believe how far it has spread," he said sincerely. I am lucky and happy to be able to participate at this time.
 I was nervous," said Tsuda, who played the role of Gordon, a mysterious character who lives on the musical island of Eresia and knows about Uta's past. He had played Yonge in the past and said, "Since that time, the recording sessions were really intense and everyone was in full swing. I myself went full throttle," he said, revealing what went on behind the scenes and appealing that "it is a movie that must be seen in the theater.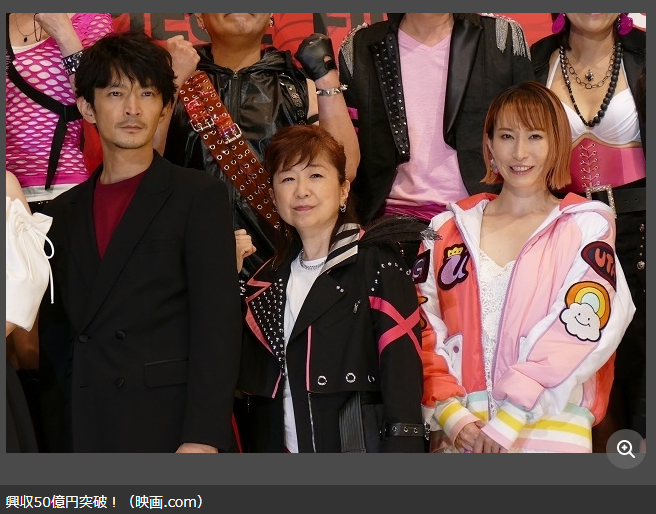 The feature-length animated film version of the hit comic "ONE PIECE" marked the 25th anniversary of its serialization in July. This is the 15th feature-length film and the fourth in the "FILM Series" for which the original creator Eiichiro Oda serves as general producer, since "ONE PIECE FILM GOLD" was released in 2016.
The Straw Hat gang led by Luffy and other pirates gather at the venue where Utah, a diva with a singing voice from another dimension, gives her first live performance. However, when the fact that Uta is "Shanks' daughter" is revealed, a situation beyond their expectations arises.
リンク