From the TV anime "One Piece" comes a figure of Eustace Kid from Figuarts ZERO, the character who fought a fierce battle in the Onigashima Monster Battle in the One Piece Warring States Arc. The figure will appear in December 2022 in the "Super BATTLE-EXTRA BATTLE" series.
In the latest film version of "ONE PIECE FILM RED," which will be released in theaters on August 6, 2022, the "Diva of the World," a character originally designed by Oda, will appear as a figure in the "Super Battle – EXTRA BATTLE -" series in December 2022. The film depicts the new adventures of Luffy and his friends, centering on the world diva "Uta," an original character designed by Oda.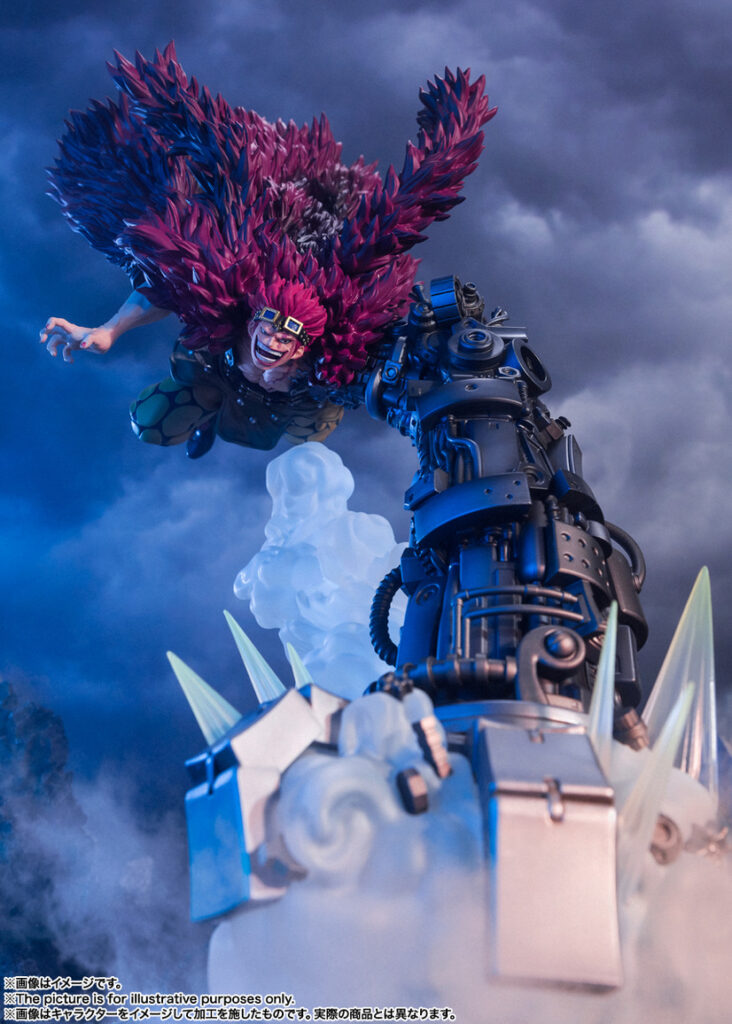 Figuarts ZERO is a series of figures in fixed poses that focuses on modeling, coloring, and effects to express the charm of the characters and their worldview. This time, "Eustace Kid – Captain Three, Onigashima Monster Battle -" has been sculpted in a powerful pose as the vicious man who leads Kid's pirate band.
The figure stands approximately 355mm tall and is a dynamic rendition of the "Punk Gibson" as it bursts into flames. The one arm that has been made huge by the metal that has been drawn in is overwhelmingly powerful from all angles, and the smoke effects have also been carefully rendered. Figuarts ZERO is known for its dynamic figures, and now another figure with a strong presence has been born.
Figuarts ZERO "Eustace Kid – Captain Three: Onigashima Monster Battle
Material: PVC, ABS
Height: approx. 355mm
Set contents: Main body (including effects)
Released by: BANDAI SPIRITS
Release date: December 2022
Price: 15,400 yen (including tax)