July 31 is Toru Furuya's birthday.
Toru Furuya has been active on the front lines from the 1960s to the present. He won the Kei Toyama Award at the 2nd Seiyu Awards, the Synergy Award at the 4th Seiyu Awards, and the Best Supporting Actor Award at the 13th Seiyu Awards. 2022 will see him star in "Mobile Suit Gundam: Cruz Doan's Island" and "Detective Conan: Zero's Daily Life" as well as "BIRDIE WING -Golf Girls' Story-" and other titles.
To celebrate Toru Furuya's birthday, we conducted a reader survey last year titled "Which character do you like the most among the characters you have played? We conducted a reader survey titled "Who is your favorite character you have played?" again, as we did last year, and received responses from 523 respondents during the survey period from July 8 to July 15.
The male-female ratio was about 20% male and 80% female. The age group was mainly young, with about 40% of the respondents being 19 or younger and 25% in their 20s.
Amuro of "Conan" tops the list, playing a major role in TV and movies!
No. 1
The top-ranked character is Toru Amuro from "Detective Conan" with approximately 70% of the respondents. With an approval rating of approximately 70%, he has topped the list for five consecutive years.
In 2022, there were comments such as "The last line of the movie version of "Halloween Bride" made me cry the hardest as I could feel Furuya-Kun's emotions so much" and "His voice for his dog Halo in the spin-off "Zero's Daily Life" was so gentle and ……. I fell in love with her again! and his great roles in various series may be the reason for the higher approval rate than last year.
No.2
In second place was Amuro Rei from "Mobile Suit Gundam. His approval rating was about 8%, the same as last year's ranking.
Amuro Rey is the memorable first protagonist of the Gundam series, which has a long history of more than 40 years. When Mr. Furuya played the matured Amuro as a soldier in "Char of the Counterattack," I felt that his performance reflected the time he spent with Amuro. Furthermore, in "The Island of Cruz Doan," which was released this year, I was impressed by the lively performance of 15-year-old Amuro. I love Amuro Rey, who is still being updated by Mr. Furuya!" The fact that he changes from series to series is also an appealing feature of his work.
No.3
In third place is Sabo from "One Piece. With approximately 5% support, he moved up from 4th place last year.
Sabo is the brother-in-law of the main character Luffy. Some readers mentioned the detailed play.
The TV anime of "One Piece" will reach 1,000 episodes in November 2021. The latest movie "ONE PIECE FILM RED" is scheduled to hit the road on August 6 this year, and it is drawing a lot of attention from fans.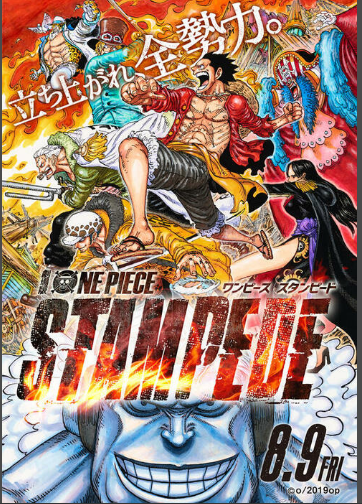 ■Top 10 Ranking
The top 10 characters were as follows: [Which character do you like the most among those played by Toru Furuya? 2022 edition]
No. 1 Toru Amuro (Zero Furuya/Bourbon) "Detective Conan
No. 2 Amuro Ray (Mobile Suit Gundam)
No. 3 Sabo (One Piece)
No. 4 Pegasus Seiya (Saint Seiya)
No. 5 Mamoru Jiba (Tuxedo Mask), "Sailor Moon
No. 6 Akared (Todoroki Sentai Bokenger vs. Super Sentai), etc.
No. 6 Yamcha (Dragon Ball)
No.8 Zen Kirishima "World's First Love
No. 9 Yuma Hoshi "Star of the Giant
No. 10 Ribbons Armark (Mobile Suit Gundam 00)
No.10 Casshern "Casshern Sins
No.10 Sima Sora "Steel Jeeg
No.10 Kosaku Tokita "Paprika
No.10 Ultraman Scott "Ultra Galaxy Fight: Clash of Fates
No.10 Eren "Gintama
(Response period: July 8 to July 15, 2022)
He is one of the greatest voice actors in Japan!
リンク
リンク