HOT TOPIC, a manufacturing and retail chain that offers licensed items of Studio Ghibli's works in the U.S. and Canada, has reimported its apparel collection "HARAJUKU COLLECTIVE" to Japan. HOT TOPIC's apparel collection will be available for the first time in Japan.
 HOT TOPIC is a leading manufacturing and retail chain with over 800 stores and an e-commerce platform in the U.S. Founded in 1988, HOT TOPIC has been selling licensed merchandise from music, and games, movies, and major and minor anime productions. The company is extremely popular among culturally sensitive young people.
 The new collection "HARAJUKU COLLECTIVE" adds the essence of Japanese culture to the famous collaboration between HOT TOPIC and Studio Ghibli that has been developed since 2014. The new collection will feature original Japanese items produced by nine Japanese creators and brands and original American items made by HOT TOPIC's exclusive designers.
 The lineup of Japanese original items includes T-shirts and tote bags featuring artwork by up-and-coming creators depicting characters from Ghibli's works and logos created especially for this event. This is the first time that items produced by creators using characters from Ghibli's works have been released, and the collection will offer a new view of the world of Ghibli.
 The limited-time POP-UP STORE will be open at AF GALLERY (3-21-8 Jingumae, Shibuya-ku, Tokyo) from August 10 to 28, where you can actually see and purchase the items in a space that expresses the world view of "HARAJUKU COLLECTIVE".
Special website (for Japan)
https://ghibli-harajukucollective-ec.com/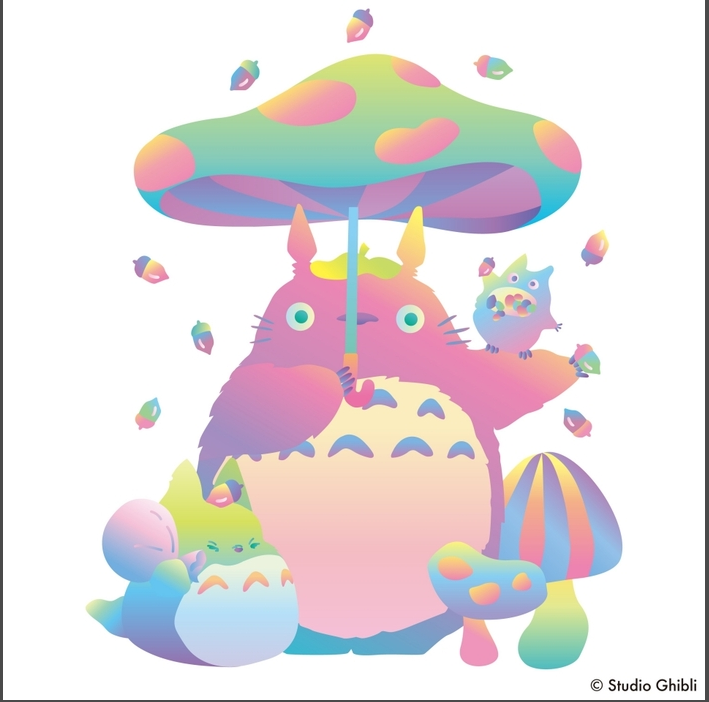 リンク