A teaser video of the live-action drama "ONE PIECE," which will be distributed on Netflix starting August 31, has been released on YouTube. The video shows the Straw Hat Gang in motion, a giant sea king standing in front of Shanks, and a well-made clown buggy, and people who have watched the video have commented favorably, "It erased my anxiety" and "I was glad to see the spirit and affection.
 In the video, starting with the Going Merry, which appears to be under construction, the Marine Restaurant Baratie and the Naval Base appear in sequence. Luffy, played by Inaki Godoy, tells the story "I will be the Pirate King! in the story of Luffy, played by Iñaki Godoy, "I will be the Pirate King!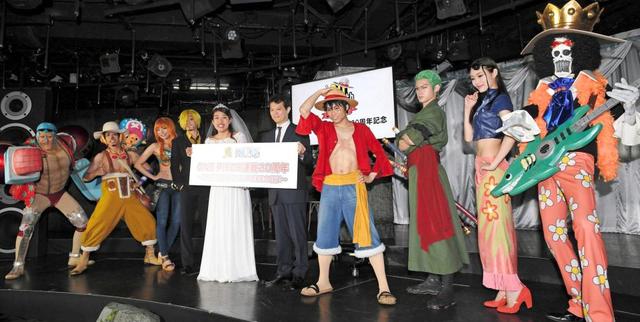 In addition, Zoro (played by Mattukenyu Arata), Nami (played by Emily Rudd), Sanji (played by Taz Skyler), and Usopp (played by Jacob Romero Gibson) appear one after the other, and Luffy's "rubber gun" (pistol) and Zoro's swordsmanship are also shown. The video is full of attractive scenes and the anticipation for the release of the movie is high.
 
 In the past, "ONE PIECE" has received numerous live-action offers. When the drama adaptation was made, the original author, Eiichiro Oda, and the JUMP editorial department announced that it was made possible because they were convinced that they could overcome various hurdles.