What is the "masterpiece" of "Kinnikuman"?
The popular manga "Kinnikuman" that was serialized in "Weekly Shonen Jump" began as a TV anime in April 1983. The second season of the anime, which began in 1991, also depicted the final chapter of the original manga, "Kinnikuman's Battle for the Kinniku Throne," which was the last chapter of the original manga.
 In March 2023, 40 years after the first anime aired, the production of a "new anime series" was announced.
 The two most popular new "Kinnikuman" series, "Perfect Choujin Hajime Hen" and "Omega Centauri no Roku Yarikyaku Hen", are the ones that people on the Internet say, "I really want you to draw them.
The episodes "Perfect Cho-jin Haji-hen" and "Omega Centauri no Rokusoukaku-hen" were drawn as sequels to "Kinnikuman" starting on November 28, 2011, 24 years after the "Kinniku Sei Kingship Contest" ended the serialization in Jump magazine. The medium for the serialization is "Shukupre NEWS".
The "Perfect Torijin Hen" takes place a year and a half after the day Kinniku Suguru became the 58th Great King of Kinniku Seishasama. The long battle comes to an end, and a non-aggression pact is signed by representatives of the superhumans Justice, Demon, and Perfection, setting the stage for a historic scene. However, just as we thought we had finally entered an era of peace, a faction of the Perfection superhumans, the "Army of Perfect Numbers," attacks, claiming that the treaty is invalid. The peaceful peace was short-lived, and another long and fierce battle was about to break out.
 In the long history of "Kinnikuman," "Perfectorijin Hen" is often referred to as the "masterpiece" by fans. Each battle between the various superheroes is dramatic in nature, and the lack of so-called "throwaway fights" has made it a popular series.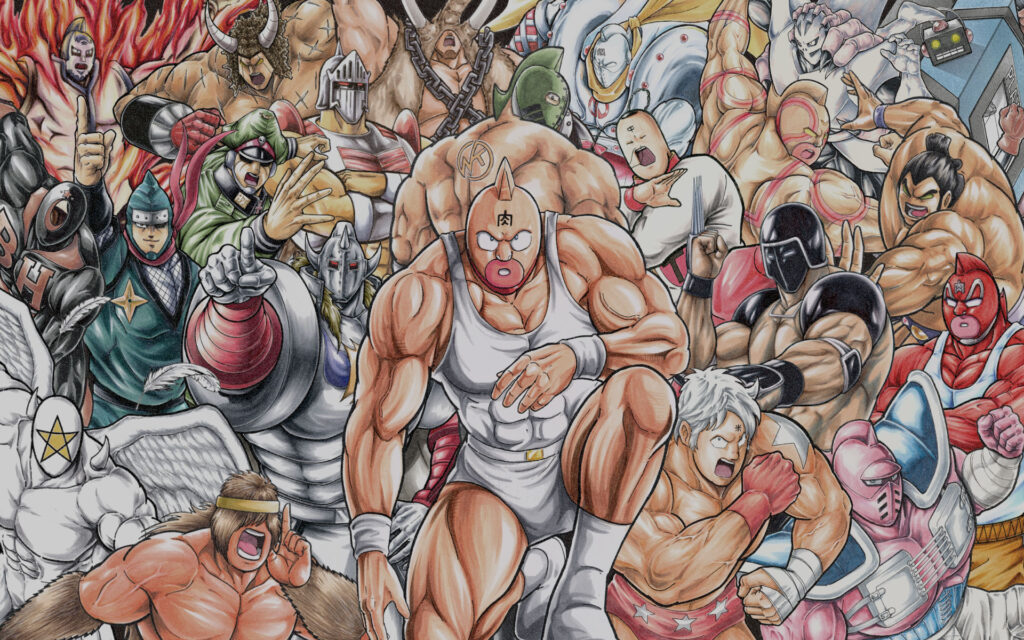 The next story, "The Six Lassies of Omega Centauri," begins one month after "Perfectorijin Hen. It is a story about a crisis on Earth due to the resurrection of Satan, the mastermind behind the demon Cho-jin, ……, but there is another point that the fans were more excited about than anything else. The story is about the reappearance and activities of the "Four Princes of Destiny" (Super Phoenix, Zebra, Big Body, and Mariposa), the candidates who appeared in the "Kinniku Sei Kingship Contest Arc". The battle between the popular characters who appeared in the previous issues was a hot, royal development.
  Although details are still unknown, Yudetamago's Shimada-sensei commented on the official Twitter page of the new "Kinnikuman" anime series, "Something interesting is steadily being created, I can say that clearly. Please look forward to it." More information is expected.