The price is 8,800 yen.
 This set includes a 25.7cm-wide Möwe figure and a 6.7cm-tall Nausicaa figure, both of which are updated versions of figures released in 2019. Möwe's inner frame has been redesigned with a clear blue coloring to match the luminous color of the engine, and Nausicaa's shoulder and elbow joints have been improved.
 The Möwe's engine section emits LED light, and the flaps are movable to recreate landing and ascent scenes. The wings can be deployed as part of the original set-up. Nausicaa can also be placed on Möwe. A long gun and a bugle whistle are also included.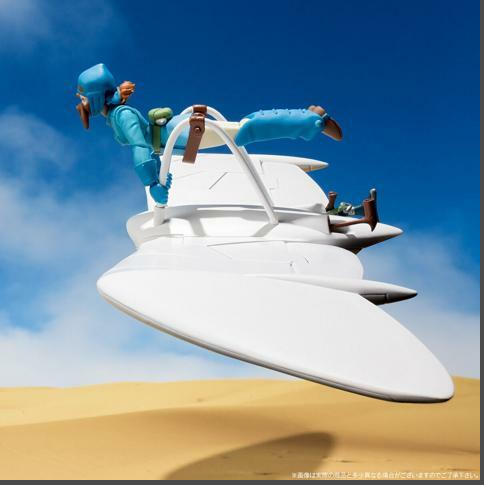 Pre-orders will be accepted on Bandai's official shopping site "Premium Bandai" from September 1 at 1:00 p.m. The product is scheduled to be shipped in March 2023.
リンク