As the fifth admission present for "Dragon Ball Super Super Hero," the 21st film version of the popular anime "Dragon Ball" based on Akira Toriyama's manga, a new card from the card game "Super Dragon Ball Heroes (SDBH)" called "Son Gohan: SH" will be distributed from July 23.
The card will be designed with an original illustration of Son Gohan Beast, which is the result of Son Gohan's dormant power, and Orange Piccolo, which is the result of Piccolo's "Super Awakening".
 The new "Son Gohan: SH" card, which comes as a bonus, can transfer Orange Piccolo into space-time and inflict massive damage with its special move, the Magic Sky Siege Bullet.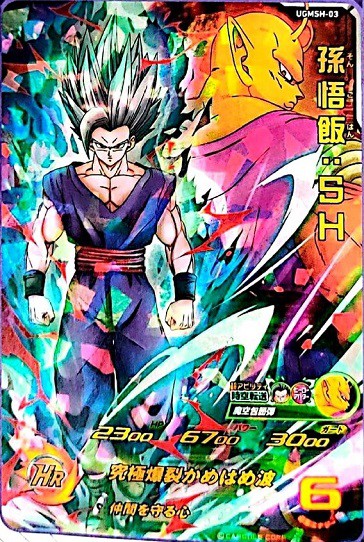 In addition, this special card can permanently halve the power and guard of the enemy it attacks.
It also has the "Ability 'Power to Protect Friends,'" which reduces the damage taken by all fellow attackers for that round by 30% "every time" if the number of fellow attackers is three or less when a strategy is decided with the attacker as the attacker.
リンク