The encore screenings of "One Piece Film Red", the movie based on Eiichiro Oda's popular manga "One Piece", directed by Goro Taniguchi, were held from October 20th.
Over the 3 days from October 20th to 22nd, the film attracted approximately 120,000 viewers and topped the movie audience rankings (according to Kogyotsushin).
The box office revenue over the 3 days was approximately 160 million yen.
The film originally had a long 177-day run from August 6th, 2022 to January 29th this year, recording box office revenue of approximately 19.7 billion yen and attracting approximately 14.27 million viewers.
Including the encore screenings, the total box office has surpassed 19.87 billion yen and the total audience has exceeded 14.4 million.
"One Piece Film Red" centers around the world-famous diva Uta appearing live in concert for the first time.
Luffy and his Straw Hat crew, pirates, the navy, and fans around the world fill the venue, eager to hear Uta's otherworldly singing voice she has kept hidden until now.
It is then revealed that Uta is Shanks' daughter. Uta is voiced by Kayaori Namekawa and sung by Ado.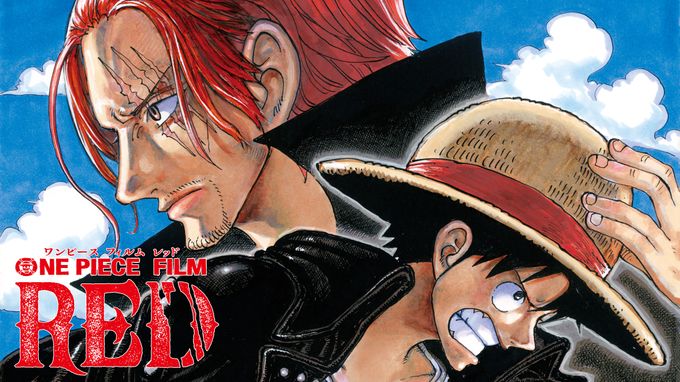 Exceeding the approximately 6.87 billion yen earned by 2012's "One Piece Film Z" directed by Tatsuya Nagamine, "One Piece Film Red" set a new box office record for the One Piece film series.
Surpassing approximately 9.2 billion yen earned by 1990's "Heaven and Earth" directed by Haruki Kadokawa, it became Toho Studio's highest-grossing film ever.
Thanks partly to "One Piece Film Red"'s success, Toho's 2022 yearly box office set a new record of approximately 32.563 billion yen, greatly exceeding the previous record of approximately 17.98 billion yen in 2009.
"One Piece" is a manga about the rubber-limbed Straw Hat Luffy and his friends adventuring the high seas in quest of becoming the King of Pirates.
Serialization in Weekly Shonen Jump (Shueisha) began in 1997.
Total domestic comic sales exceed 410 million copies, with total worldwide sales of over 510 million copies.
The anime TV series started in October 1999 and reached its 1000th episode in November 2021. A Hollywood live-action adaptation series is currently streaming on Netflix.