"LUPIN ZERO" (six episodes), a new anime depicting the boyhood of Lupin III, will be distributed through a video distribution service starting in December. A teaser visual and a special report film has been released.
 The original story is set in the 1960s, the same year as when Monkey Punch's original manga Lupin the Third was first serialized and follows the adventures of a young boy named Lupin, who is still a nobody, as he travels around Japan during its period of rapid economic growth.
 The teaser visual released depicts a cross-legged boy Lupin in school uniform, with the simple catchphrase "My name is Lupin".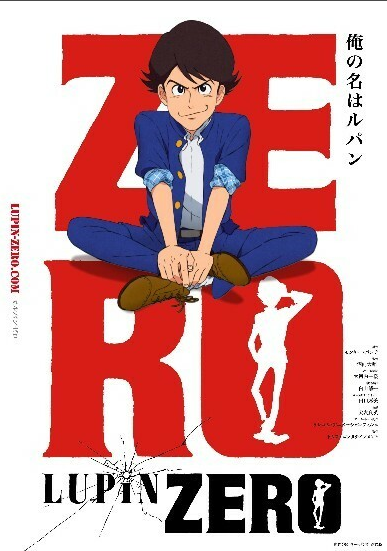 The film is directed by Daisuke Sakakou, who served as assistant director on Lupin III Part 5, which aired in 2018. Director Sakou commented on Lupin's boyhood, "I took a few episodes from Monkey Punch's original story and memories told by the adult Lupin III as clues to develop my imagination". He seems to be portrayed as a 13-year-old junior high school student in the film, and said of the story, "The family business is just that he is a thief, but he hasn't taken over yet. I don't know if I have the character to honestly take over when told to do so in the first place. He is at an age where doing what others tell him to do is irksome. But that doesn't mean that he will always be a junior high school student. This is the story of such a boy, Lupin, who thinks for himself and decides for himself.
 The film will have its world premiere at the anime convention Anime NYC in New York, USA, from 18-20 November.
 Details on the cast, theme song, and the video distribution service to which it will be distributed will be announced in due course. In addition, the film is not funded by any TV stations or publishing companies and is provided by one company, TMS Entertainment, which is in charge of animation production.
リンク