The collaboration event between Mercedes-Benz and "ONE PIECE FILM RED," which will be released on August 6, will start on July 15 at Mercedes Me Tokyo (Roppongi). The collaboration between the latest "ONE PIECE" movie and Mercedes-Benz's newest EV is sure to make this summer hot and exciting.
 The event will feature various projects based on the concept of "red," which symbolizes the story of the movie.
The main character Luffy was inspired to become a pirate by the famous words of Shanks, a key figure in the movie, "I have put my life on the line for a new era," and the catchphrase "Running through a new era! the original Mercedes-Benz wrapped car will make its debut.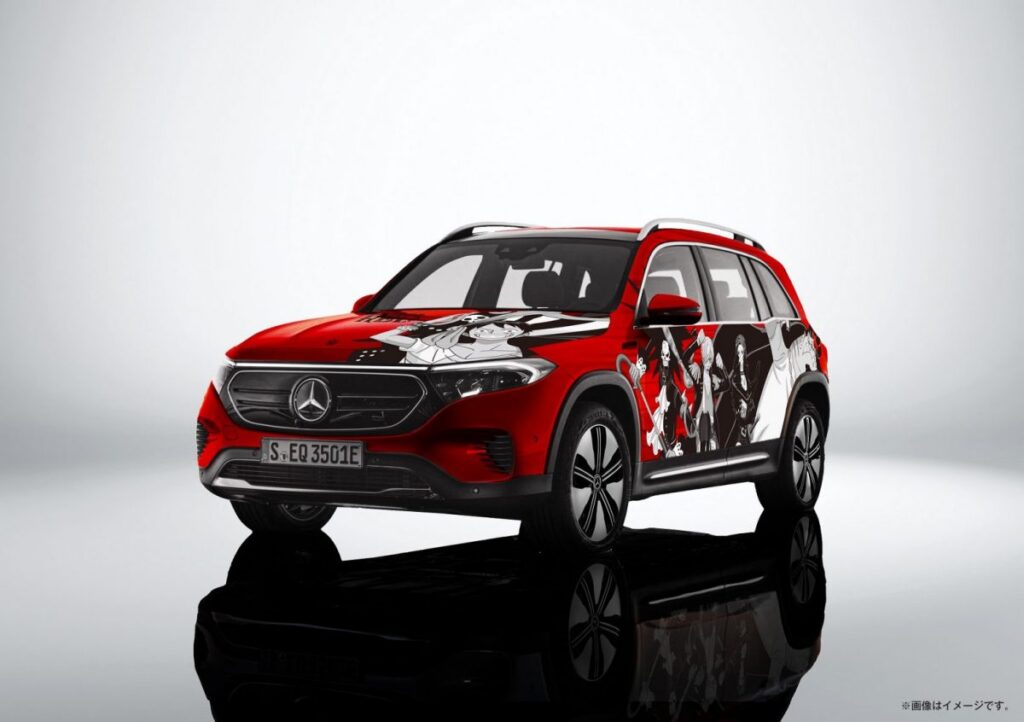 The latest electric car "EQB," which was unveiled on July 14, depicts the Sawara gang led by Luffy, as well as Shanks and Uta, who play active roles in the movie.
 The store will also display a panel of Eiichiro Oda's costume designs for the movie, which was the topic of conversation on the movie's official Twitter page, and there will be a photo spot where visitors can take photos that they will want to share on social networking sites.