Pokémon released "Pokémon Sleep", a new smartphone application for the popular "Pokémon" game "Pokémon Sleep" for Android/iOS, on the 20th.
This unique application collects cute sleeping Pokémon faces by measuring the user's sleep.
 Prior to the official release, a preview event was held for the media, and we were able to play "Pokémon Sleep" ourselves.
There are daily and weekly play cycles.

 Pokémon Sleep is a sleep game application based on the theme of sleep, a significant activity for humans. There have been many sleep-tracking applications that measure the length and depth of sleep, but the key point of "Pokémon Sleep" is that it not only measures the state of sleep but also reflects the results in a collection of Pokémon sleeping faces. Pokémon Sleep took five and a half years to develop under the supervision of Dr. Masafumi Yanagisawa, a world authority on sleep.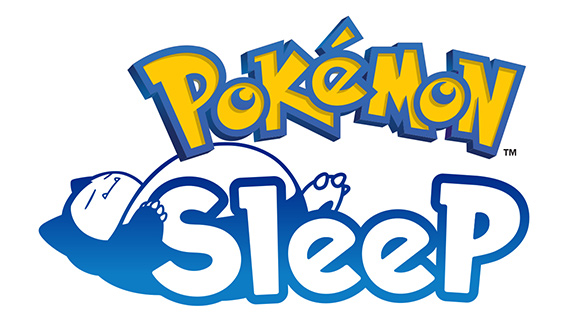 In the "Pokémon" series, one of the goals is to catch various Pokémon and complete the "Pokémon Pictorial Book. In "Pokémon Sleep," the goal is to complete the "Pokémon Sleeping Face Pictorial Book," a collection of the sleeping faces of Pokémon. Since there are several types of Pokémon Sleeping Faces for each Pokémon, it will be quite a challenge to collect all the Sleeping Faces and complete the Pokémon Sleeping Face Pictorial Book.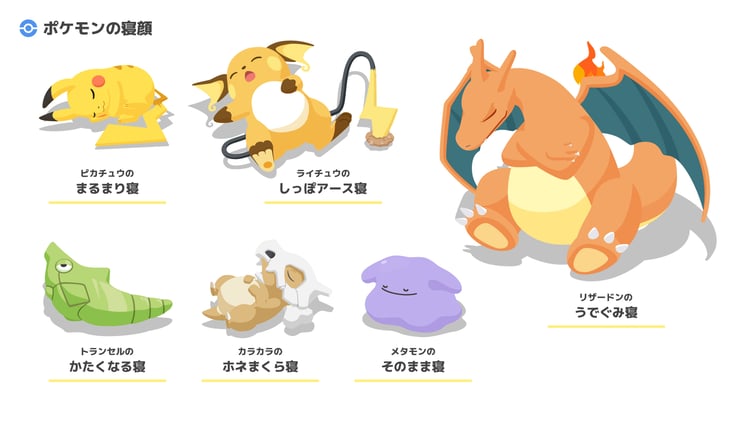 Also playing an important role in Pokémon Sleep is Kabigon, a sleepy Pokémon that loves to sleep and eat. Kabigon can be found throughout the small island where the adventure takes place, and its mysterious power called "Nemuke Power" attracts Pokémon to sleep with it. The player's sleep and Kabigon's sleep are synchronized by a "sleep synchronization device" developed by Dr. Neroli, who studies the sleep ecology of Pokémon.